What Our Patients Says

About Dr. Rohit's Natural Treatment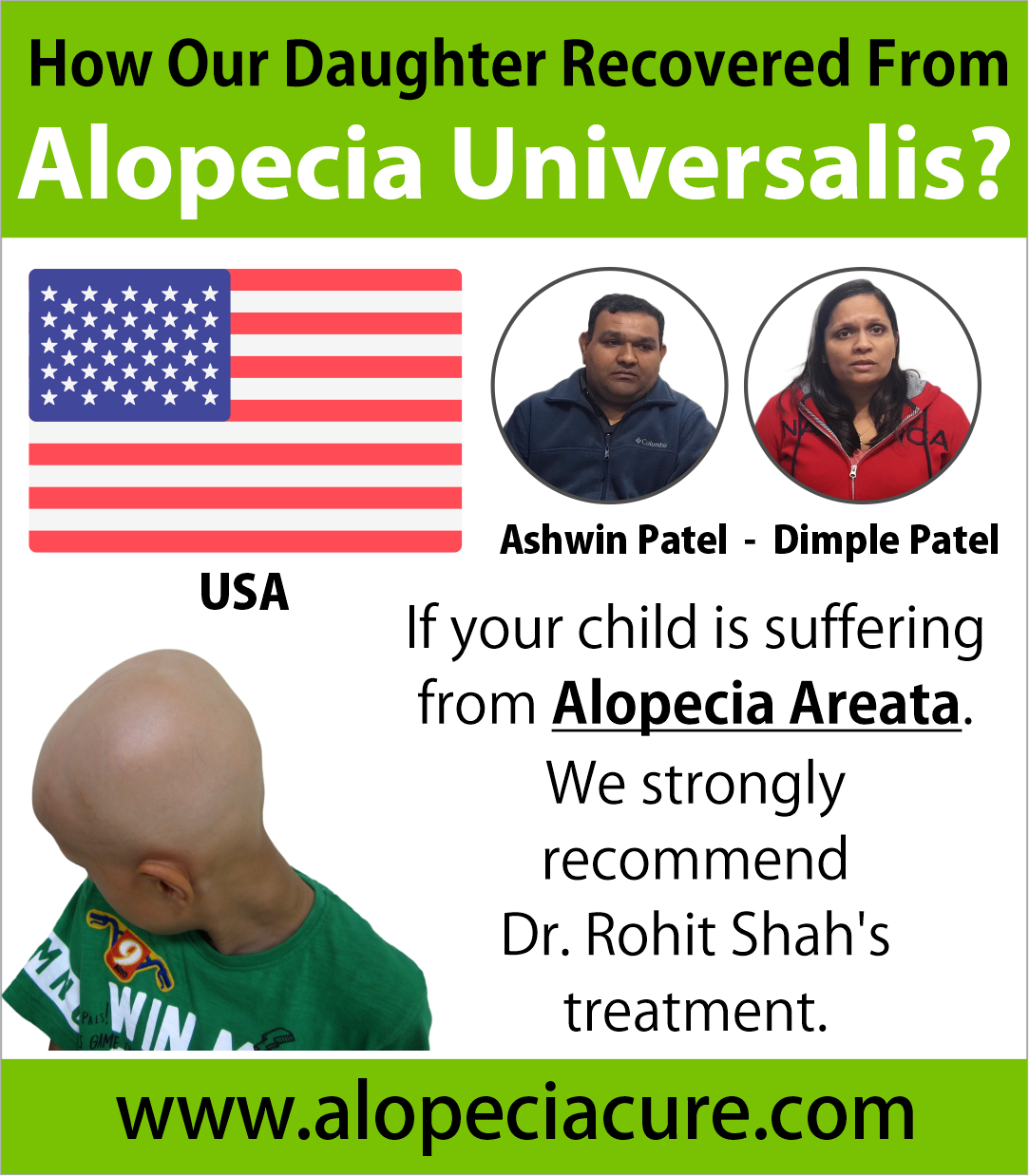 My name is Dimple and he is my husband Ashwin. We are from South Carolina, the United State of America. My daughter's name is Zeel Patel. She started losing her hair when she was eight year old. She started losing hair on a scalp first and eventually she lost all her eyebrows and all her body hair. We tried the treatment all over the United States. Doctors started steroid and other cream to be applied on the scalp but nothing helped me at all. After starting the treatment for two month, she gained a lot of weight. I came to know that steroids have a lot of side effects so I stopped that treatment. Luckily I found Dr. Rohit Shah in India and I contacted him. I started his naturopathy treatment. After completion of the first six month natural treatments, I did not see any improvement. But after 6 months, I started noticing some results. Initially I saw re-growth started with white hair on the entire scalp but eventually she completely recovered with natural black hair. So I really recommend everyone to use Dr. Rohit Shah's treatment. I want everybody to recover just like my daughter by natural treatment.
The beauty of Dr. Rohit Shah treatment is that it is 100% natural treatment. There are no pills and the treatment content external applications only. If your child is suffering from Alopecia Areata or any types of hair loss, I really strongly recommend Dr. Rohit Shah's treatment. This treatment is the best Treatment you can ever find in the entire world.
Dimple And Ashwin,USA